You Ain't Your Feed




A social campaign calling for true self on social media.

In the age of social media, we tend to create a virtual identity that is, in fact, not who we really are in real life. You may even have different digital personas across platforms. Who are we? Are you looking for yourself in your feed? Do we really have to curate our content? Should our personality and beauty be defined by the number of comments and likes? Do you ever feel hesitant about whether you should post something?

2020
#poster #publicart #campaign #socialmedia


HOW TO PARTICIPATE IN POSSIBLY RESHAPING THE LANDSCAPE OF SOCIAL MEDIA:
METHOD A
1. Write the sentence "You ain't your feed." on your body or face.
2. Take a selfie or ask someone to photograph you.
3. Share it on your social media WITHOUT any edits/filters.
4. Use the tag #iaintmyfeed.
Tip: Activate your flash to achieve a similar candid look.
METHOD B (Expired)
1. Fund this live projection as shown below by kindly venmo-ing me @minghsunyu any amount you would like. Any size of gesture would help. The last 4 digits of my phone are 6250.

Note: Each second costs $0.08 USD, which means each day (90 seconds) cost $7.20 USD.
Location: E Houston and Bowery, Manhattan, New York
Time: 7:00:00-7:01:30 pm, Nov 17-Nov 23, 2020



---
PARTICIPATION ARCHIVE



METHOD A
(Image Sharing)


(Courtesy of Chu-An)
(Courtesy of Carolina)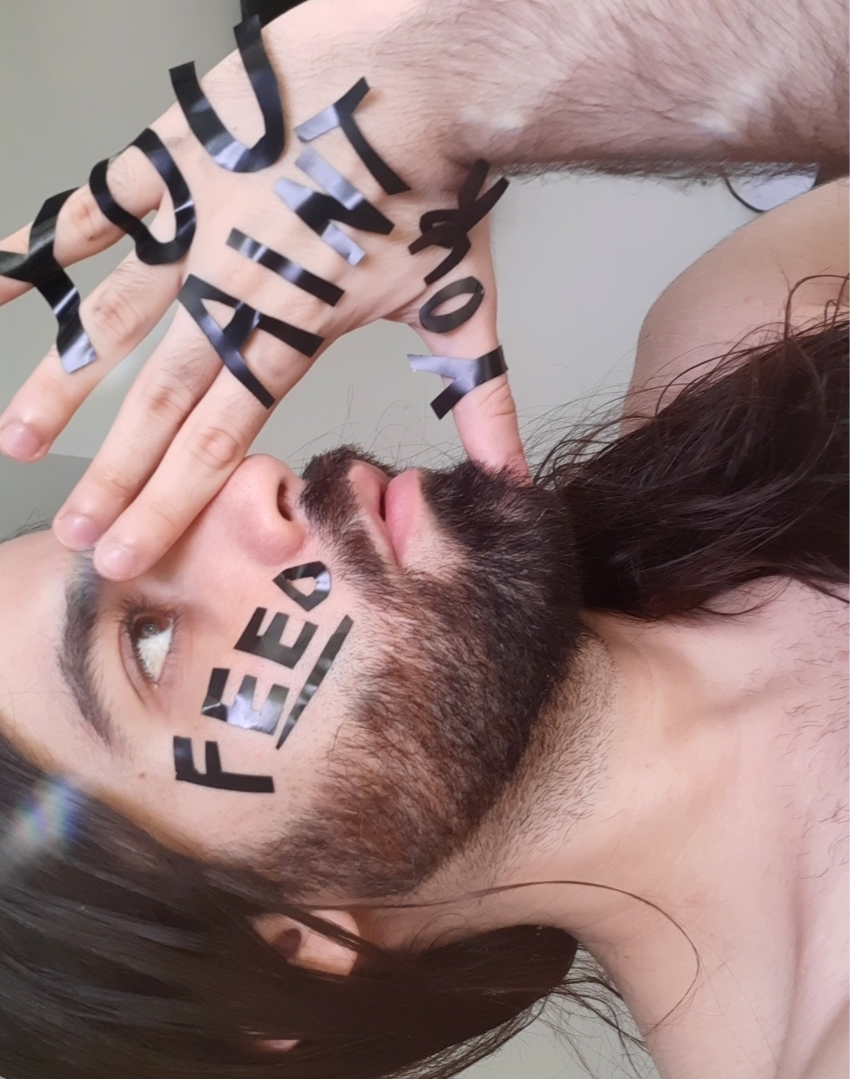 (Courtesy of Jose)
(Courtesy of María)
METHOD B
(Fund)
As of 11:43 AM, Nov 19, 2020
$38.60 raised out of the $50.40 goal


Thank you
Shirlin, Zoey, Chu-An, Kyle, Shiqing, Andi, Malaika, and Annie .