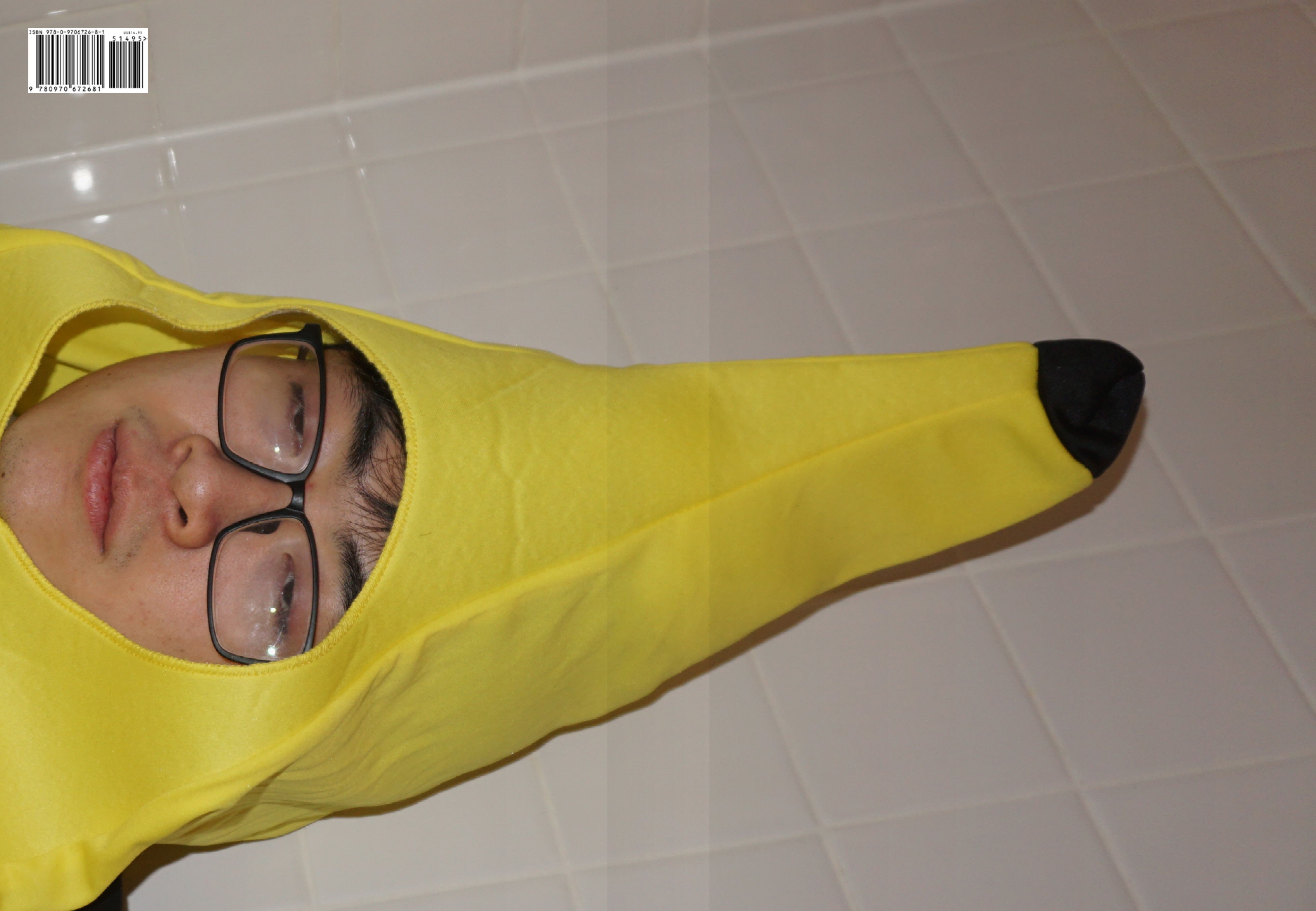 Banana Man Book Covers
A series of book cover using mundane titles and photographs of me being a banana.

YEAR
2020

CATEGORY
book cover, art direction
CREDITS
Art Direciton:
Ming Hsun Yu
Photography:
the always amazing Shiqing Chen
︎
Prompts:
Take a walk around the block of the school building and make a book cover titled "A Walk around the Block" based on your experience.

Pick one version and design other bookcovers using the same visual language and mundane titles such as a lunch, shower or nap.
---
ALL RIGHTS RESERVED
© 2021 Ming Hsun Yu.
CONTACT
minghsunyu@gmail.com
NEVER FORGET TO HAVE FUN! FUN! FUN!